---
There have been a number of vehicle related accidents in the village over the years and some of those recorded are listed here.
Reported in the Huddersfield Examiner November 2017
Reported in the Huddersfield Examiner August 2016
Reported in the Huddersfield Examiner January 2016
---
Okay, admittedly the weather was bad and the road had turned to ice, but it's still 'accidents in the village' and fortunately, no one was on the pavement or near the pelican crossing at the moments shown below. (17-18 March 2018)
---
Dog knocked unconscious by bus mounting pavement
It was reported by locals, on 17 March 2018, that a young dog was knocked over by a bus which had to mount the pavement to avoid oncoming traffic. The dog (on the pavement) was knocked unconscious and has been recovering at the vets. Still alive, but apparently badly bruised.
---
An 'error of judgement' accident at the chicane, causes the road to be blocked for a while, on the morning of Friday 23 February 2018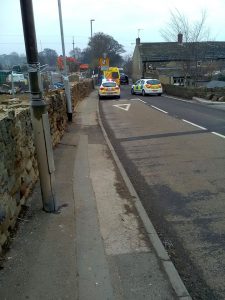 ---
An accident at a quieter time of day, is still cause for concern

A near miss for the resident, standing with her dog. (5 February 2018)
---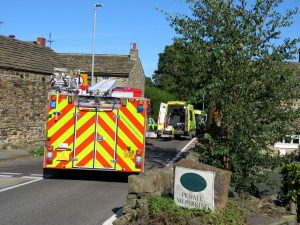 Accidents have been, and still are, a regular occurrence at the chicane in Flockton. The chicane was originally intended to enforce single line traffic through the narrow gap between two houses, to reduce the number of serious head on crashes and, to this end, it has been fairly successful. It wasn't created to slow down traffic and in fact, has the reverse effect at times. There is an opportunity to take this dangerous feature out of the road, but Kirklees Council aren't intending to change anything, at present. (The accident shown here, occurred in August 2016).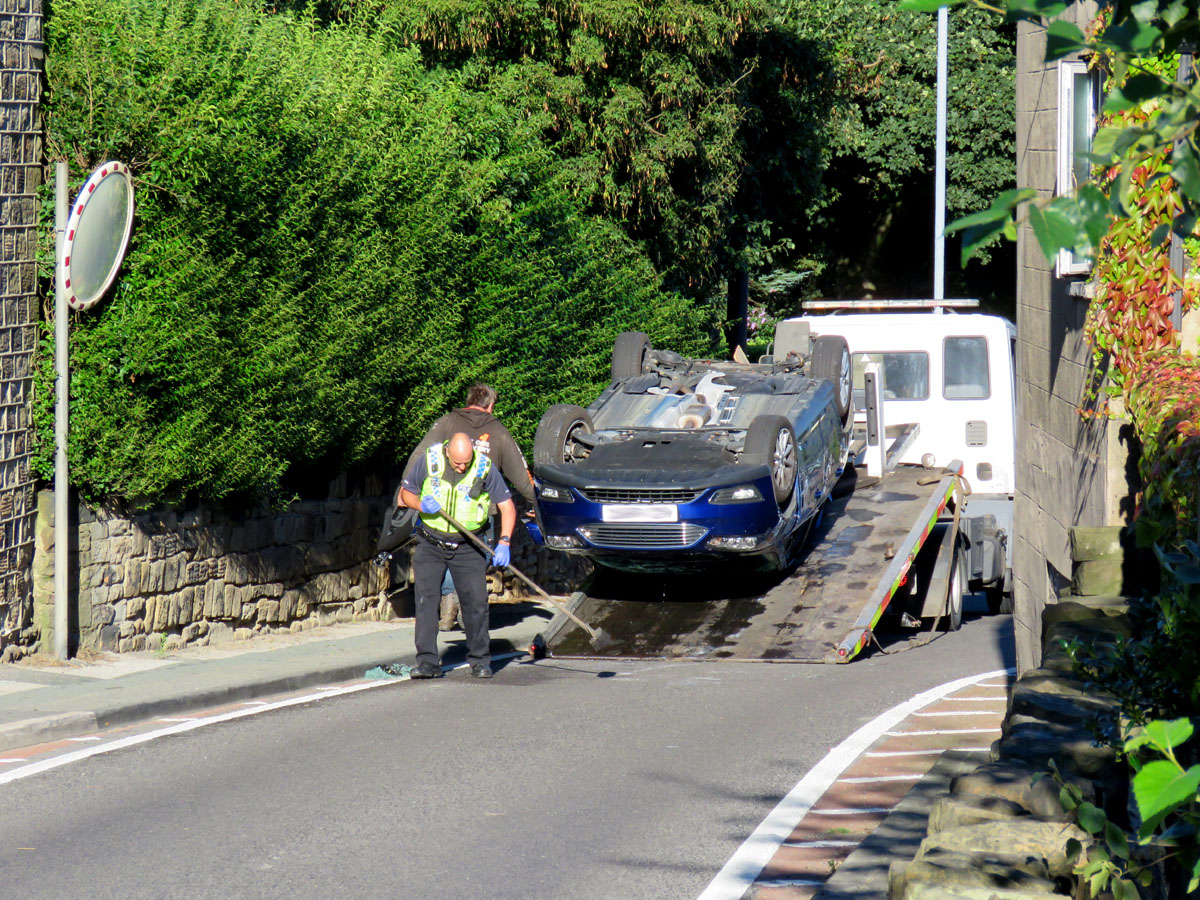 This accident resulted in a lady being trapped inside her car, before she was rescued.