Parking on Pavements
If you see anyone parking on the pavement and causing an obstruction, you are invited to send details to one of the area Sergeants at the following address:

---
As if it wasn't already difficult enough, with the busy road traffic, and narrow, poor quality pavements, building works for new housing in Flockton is creating mud throughout the village.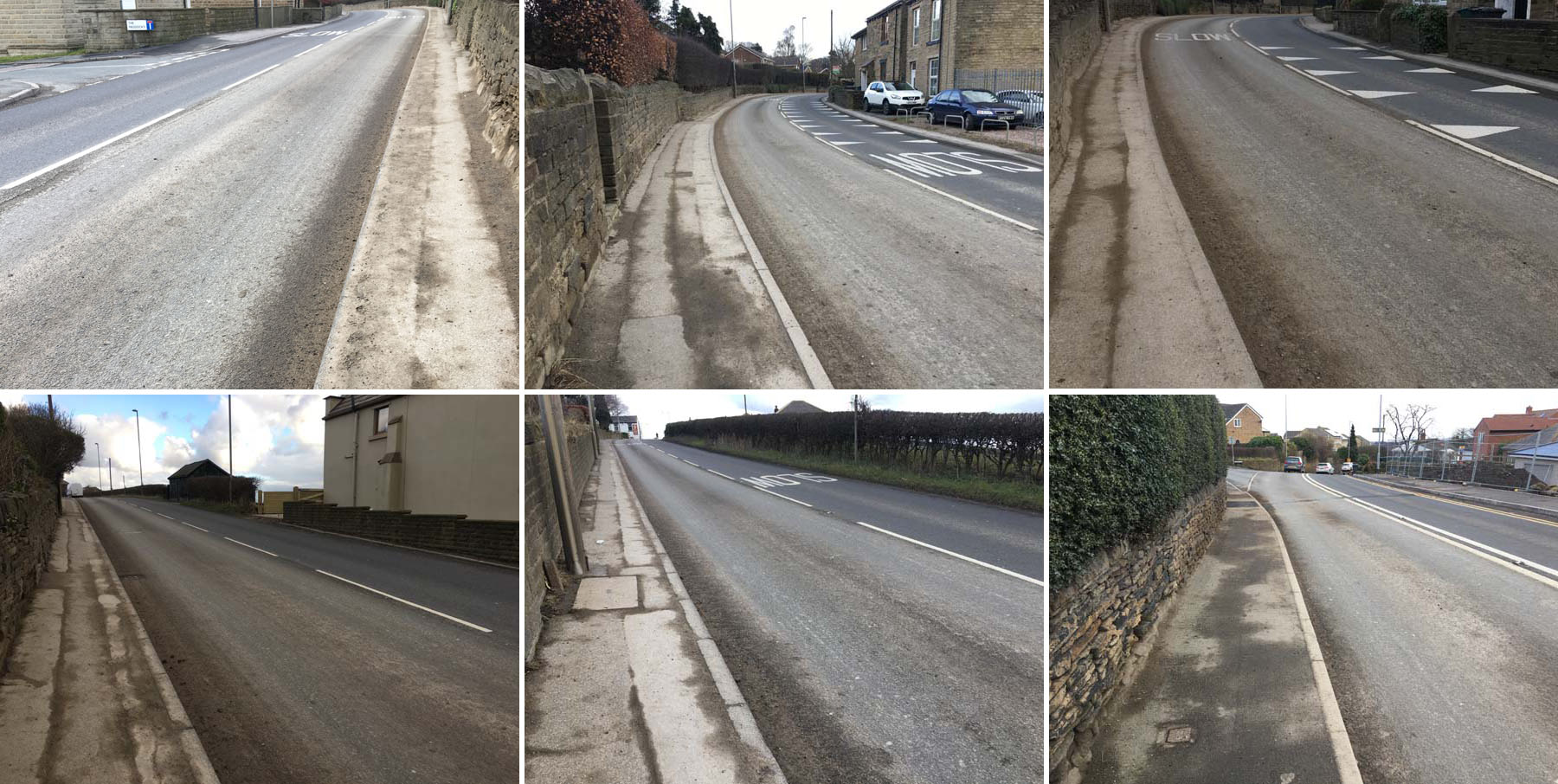 There have been a few road sweeping vehicles through the village, but much of the debris started filling the drains:
After a few of the villagers drew attention to the problem, Councillor John Taylor talked to Kirklees Council and they agreed to do a deep clean of the entire length of Barnsley Road. John said:
"They have started, but need to do it in sections as they need to schedule the work for when the traffic isn't too busy as the machines they use are slow moving & could exacerbate the congestion. They will be deep cleaning both the road & the pavements but will take a week or two to complete."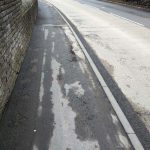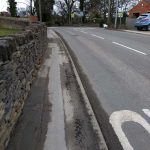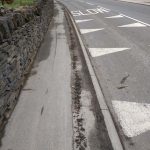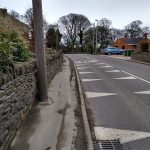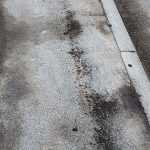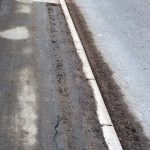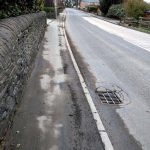 Pavements between the church and the traffic lights at the Sun Inn end.
On a number of occasions, passing vehicles have found the road too narrow and one or other has been forced onto the pavement: