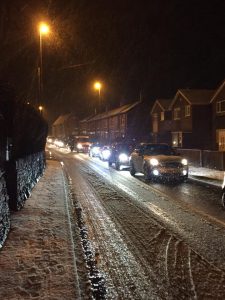 Air Quality
It has been a few years since air quality was checked in the vicinity of the village. Currently, there is a move to have a new test done.
Traffic-related Air Pollution and Attention in Primary School Children: Short-term Association
Noise
Levels of noise have grown with the increase in passing traffic. Most of this is actually noise from tyres on the road surface, but engine noise from heavy goods vehicles is also apparent.