An HGV travelling through the village, eastbound, reportedly lost this from its load, on the morning of Thursday 24 May 2018.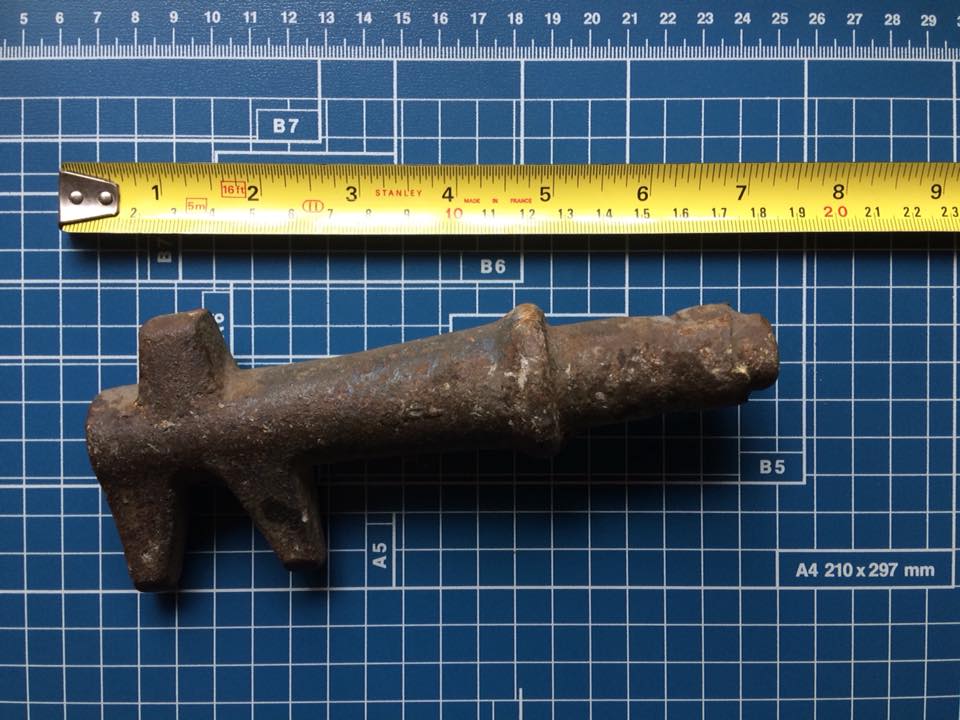 "This large piece of metal came off a wagon as it hit the kerb, swerving in after overtaking my husband while cycling into work this morning. Another one going the wrong way." – Karen M."
---
A top issue for residents, and particularly those with children and animals, is the proximity of traffic to the narrow, and in several places, poor quality, of pavements throughout the village.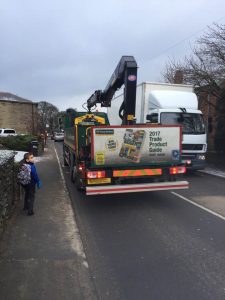 At busy times, when you are not near enough to a zebra crossing, it's very difficult to get across the road – particularly if you are a child. And why would you want to cross away from the zebra? Because often the route to the zebra, from houses on the other side of the road, is either blocked where pavement is too narrow to navigate safely, or it is non-existent.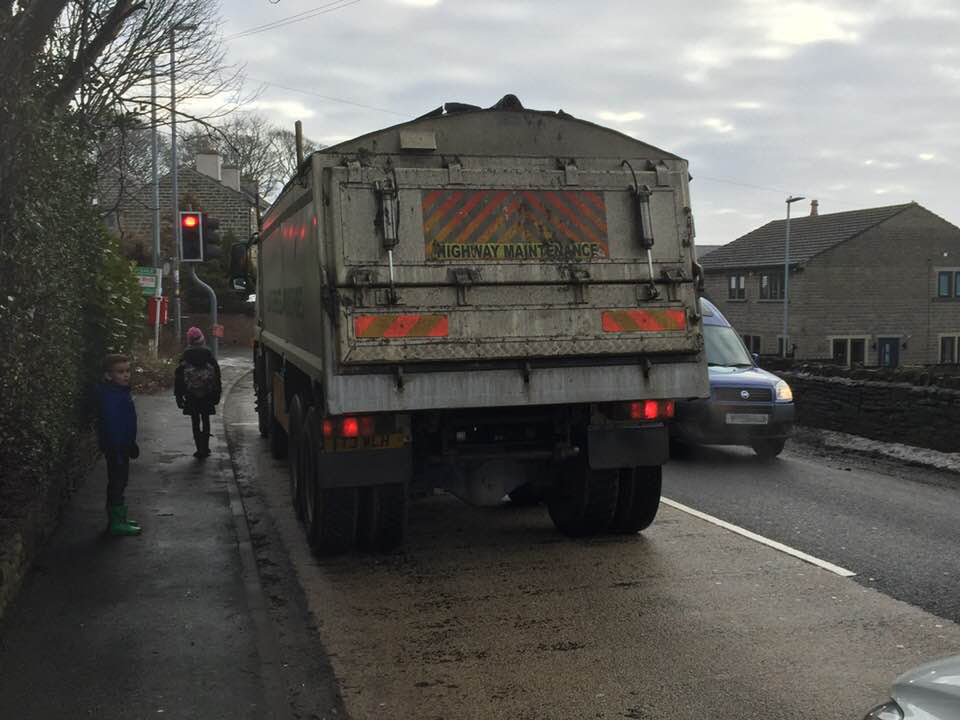 In a world geared up to the needs of expanding commerce and industry, it sometimes feels that the enforcement of the traffic laws and regulations, outside of major towns and cities,  is irrelevant.
Village safety call for route to M1 – a Huddersfield Examiner article for 2005.
And it's not just Flockton that has been concerned about traffic volumes and lorries. Here's a Huddersfield Examiner article from 2011:
EMLEY residents look set to lose a fight to ban lorries from their village.
Community volunteers with speed guns strike back at motorists. (BBC news, 8 May 2018)
---
Although not breaking any traffic laws, due to their direction of travel, these queuing lorries show the scale of HGVs, relative to road width, houses, people, and other road users.