An early morning walk through Flockton village, at one of its busiest times, has been organised, with the Chief Executive of Kirklees Council, Jacqui Gedman and local families, on Wednesday 21 March 2018.
Jacqui is going to walk to school with parents and children to get a view of the road safety concerns held by many in the village.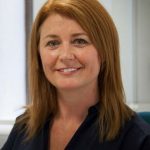 Mr Cappleman (Head at Flockton C of E (C) First School) will meet Jacqui Gedman at the school from 8:30 am with Cllr John Taylor. They will then walk up into the village to meet families coming down the other way. It is hoped too, that on return to the safety of the school, some parents and children will have the opportunity to speak to Jacqui, about the problems they face with traffic.
(This walk was postponed from 1 March, when we had the snow).